How to get from Amman Queen Alia Airport to Petra
As the majority of international airlines fly directly into Amman Queen Alia Airport, this airport is an ideal base for getting around Jordan. From Amman Queen Alia Airport visitors can get to Petra in less than three hours. Petra is a UNESCO World Heritage site as a result of its spectacular ancient monasteries and temples that are carved into cliff faces. Any visitor to Jordan would not want to miss this ancient city and due to the nation's good transport connections, there are many ways to get from Amman Queen Alia Airport to Petra.
How to get from Queen Alia Airport to Petra By Car
Car rental in Jordan is one of the most convenient ways to explore the country. With over one hundred car rental companies based in Amman alone, visitors will never be short of options. There are a number of car rental companies at Queen Alia International Airport and visitors should expect to pay around 25-30JD (35-40 USD) per day for a new model with air conditioning and insurance.
The journey from Queen Alia Airport to Petra will take around 2 hours and 35 minutes via the Desert Highway route, or four hours via the Jordan Valley Highway.
How to get from Queen Alia Airport to Petra by bus
From Queen Alia Airport visitors should take the Airport Express Bus into the city of Amman. The airport provides its very own bus services from 6.00am until midnight every day. These buses run from the airport to the Tabarbour bus station in Amman every 30 minutes. The journey itself takes between 45 and 60 minutes depending on traffic. Those who wish to use the bus will find it directly outside the terminal building. The bus also drops passengers off at a number of stops along the way. From 18.00 the buses only run once every hour.
There are two types of buses available on a trip from the city center of Amman to Petra. The JETT Bus departs Amman at 6.30am and reaches Petra in around four hours. Visitors can catch the return bus at 5.00pm or stay the night in a hotel close to Petra. The JETT Bus is a scheduled air-conditioned coach that can be booked in advance online. The total one-way journey costs around 8.50JD (12USD).
Local buses run frequently from Amman between 9 am and 4 pm. A ticket to Petra costs just 5JD (7USD). The local buses in Jordan are small minibusses and drivers do not depart until the bus is full so passengers should be prepared to wait a while.
Taxis
Using a taxi or Shuttle
It is possible to take a taxi from Amman Queen Alia Airport to Petra but taxi prices are high. A standard trip will cost around 85JD (120 USD) one way. This form of transport may be more convenient for larger groups who are able to split the fee.
A very convenient option is Jordan Shuttle, which will meet you outside the passenger terminal and take you to your preferred destination from there.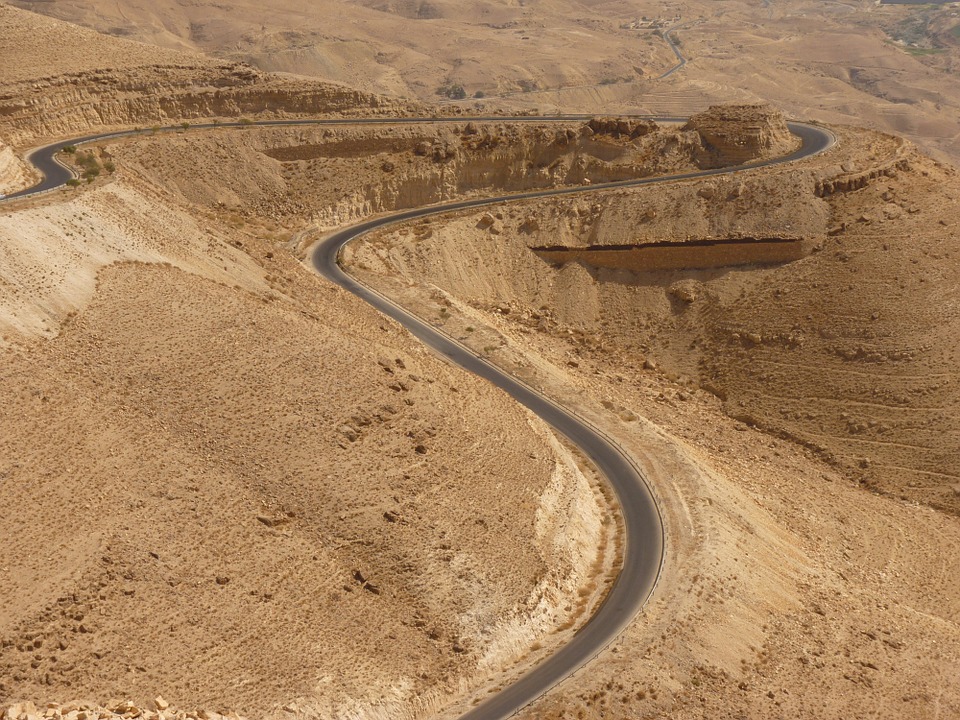 Private Transfer
From Amman Queen Alia Airport visitors can arrange a private transfer to Petra. These transfers can be booked online and usually have plenty of space for luggage storage. These journeys provide a little more luxury with a professional driver to greet passengers upon arrival at the airport. They are available to book 24hours a day and prices start at 80JD (112 USD).
Best way to get from Amman Queen Alia Airport to Petra
When deciding how to get from Amman Queen Alia Airport to Petra it is best to consider your budget. The JETT Bus is a good choice for those on a budget. For those who prefer to cut travel times then the airport transfer is a more comfortable option. Whichever way you decide to travel from Amman to Petra, by the time you set eyes on Petra you will have forgotten all about the journey.